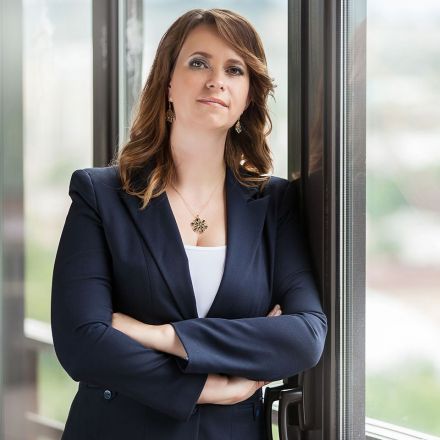 Ewa Zakowicz
CEO PrimoCollect Group
"Wisdom is to know what to do with what you know"

Ewa Zakowicz - CEO of PrimoCollect Group – is a creative person with lots of interesting business ideas and a great desire to quickly implement them.
Ewa is a professional with 19 years of experience in financial markets of Central and Eastern Europe.
Ewa Zakowicz has been working for 8 years for AIG Credit SA, a member of the international corporation American International Group. Starting a career as a specialist in the Credit Department, Ewa has attained the position of Head of Risk Management at the Department of Research and Development.
For the following 11 years, Ewa worked for leading international companies in the field of collection: PrimoCollect, CreditExpress, CCG, KRUK.
In addition, Ewa has always been actively involved in the development of scoring systems and return processes as a consultant in banks and companies:
Privat Bank 2012
Delta Bank 2008
Provident 2007
Santander 2007
Enterprise Investors 2006
Ewa Zakowicz is the President of the Association of Collection Companies in Ukraine. She actively participates in international assigned groups, Ministries, NBU and the Guarantee Fund developing specialized laws and regulations.