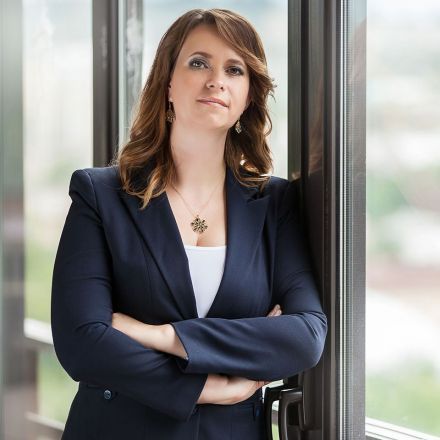 Being a part of the Primo Family means believing in yourself and your colleagues
Ewa Zakowicz
CEO PrimoCollect Goup
I'm sometimes asked what is PrimoCollect for me?
You know, I'm very inspired by this question ... I associate PrimoCollect with a large orchestra, each instrument in which plays its own party, and as a result, there is a charming, sincere composition. The melody of this orchestra is louder each time, and its echo is constantly spreading all over the three countries.
The instrumentalists of our orchestra are sincere fans and connoisseurs of PrimoCollect music who already have a subscription for several years. Every musician is a source of knowledge, emotions and opportunities, and all together, on the same stage, it is a refined skill of professionals who break the full hall of applause.
I can say with certainty that PrimoCollect is now a leader in the financial market of several countries and this is only the beginning ...
It is clear that a few years ago, without the gift of foresight, it was impossible to even imagine how fast the development of our company will be. We practically learned everything from the start: how to conduct a constructive dialogue with partners, how to make the company successful and competitive. My team and I worked without giving up.
Of course, sometimes something didn't coincide with the initial scenario, but we did not stop. And this was the main thing!! Most important in this process was the belief in yourself, the belief in the fact that with great desire you can achieve everything you dream about. We remain active all the time on the way to achieving our goals. You will ask: "how?" - It's very simple. Consider your achievements and dreams and then everything will turn out.
There is a difficult path to recognition behind our backs, while I sincerely believe that future holds new achievements for us.
PrimoCollect, My Primo ... it's much more than just words.
PrimoCollect is a melody that you want to hear again and again, putting a record on repeat.
I love my primo..
Ewa Zakowicz
CEO PrimoCollect Goup